CIVER-PSYCH®
Benefits
10 Reasons Why
Unique Features
Components
Clinical
Reference Materials
Scheduler
EHR
Billings and Claims
Data Warehouse
Development Tools
Add-On Products
CiverExchange™
CiverExtract™
CiverMail™
CiverOrders™
CiverSubmit™
System Requirements
Hardware
Software
Facilities are included in CIVER-PSYCH® that allow users to build a Data Warehouse.

Using standard third-party reporting tools, (e.g. Seagate Crystal Reports) custom demographics and financial reports can be generated.

With the exception of a small number of system fields, users may impose Data Warehouse naming conventions on CIVER-PSYCH data elements, eliminating the need for mapping of data elements and greatly simplifying data import to central computing facilities.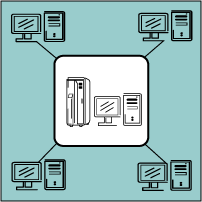 CIVER-PSYCH's internal Data Extraction/Conversion facility periodically appends data to users MS Access or MS SQL Data Warehouse at user determined frequencies.
Website by EKdesigns 2008
Copyright© 1995-2016 Civerex Systems Inc.