Case Management
Intelligence Applications
Tracking Lost/Stolen Cargo
CIVER-MIND™
Criminal Investigations
CIVER-MIND is link analysis software for the collection and analysis of information relating to major crimes investigations.
CIVER-MIND provides investigators with a free-form canvas for collecting information on standard departmental/agency forms and for building relationships between investigative information items. (Crime scenes, suspects, victims, and physical evidence.)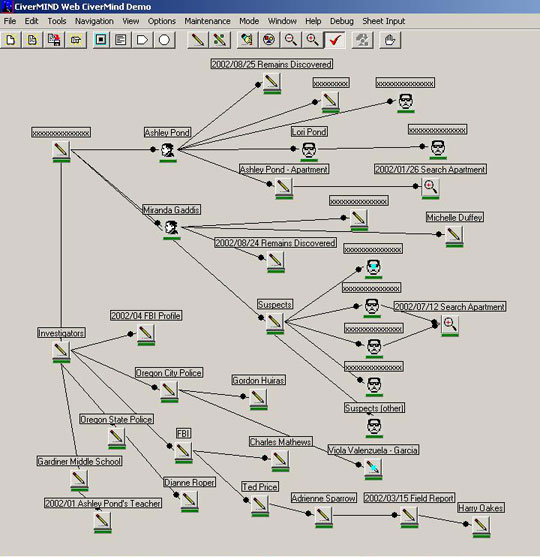 Website by EKdesigns 2008
Copyright© 1995-2008 Civerex Systems Inc.